During our booking process you have the option to book an appointment for the collection and delivery of your shipments.
If you have booked an appointment, a time for the collection or delivery of your goods will be arranged via the phone number you have provided.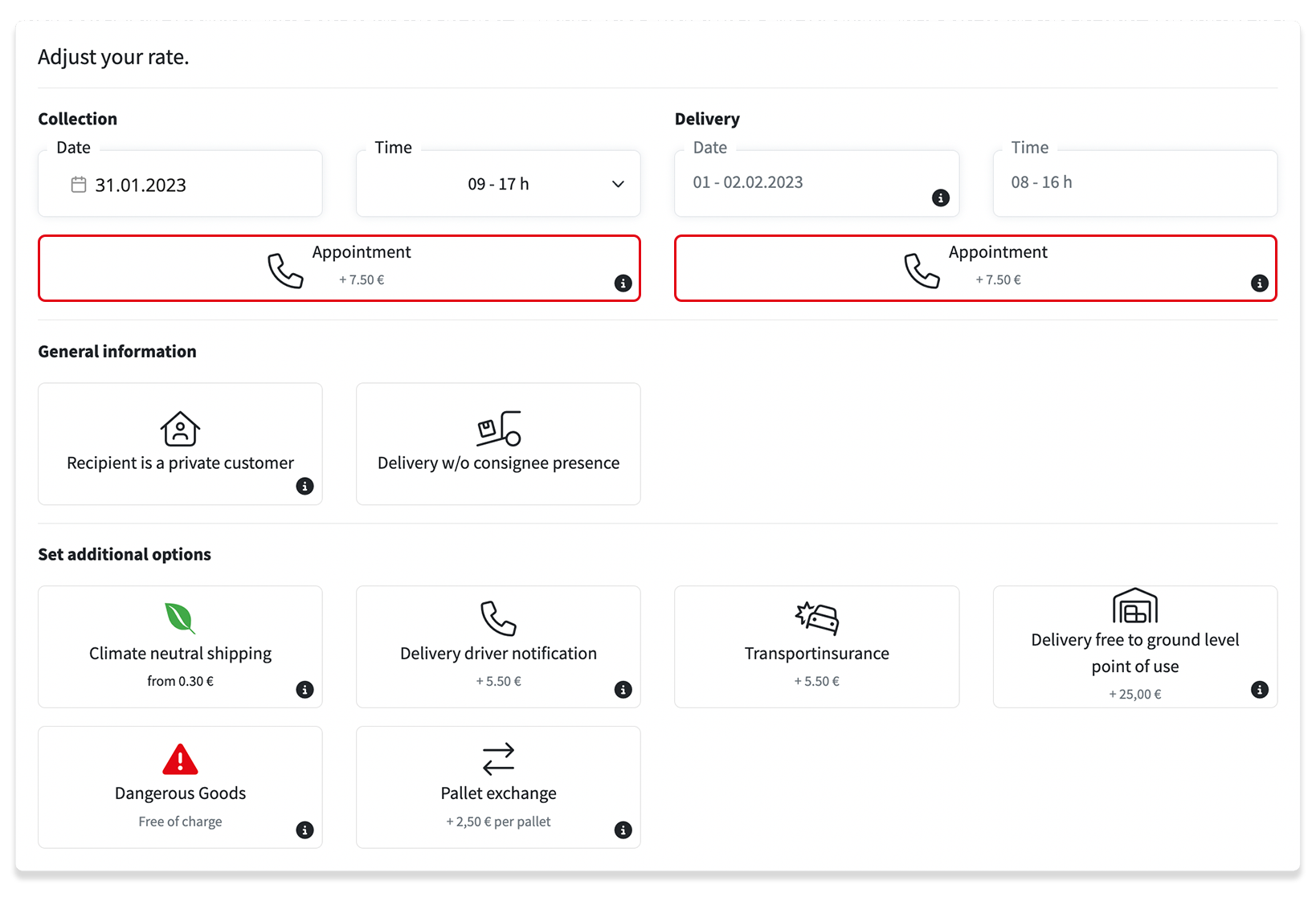 During the booking process, enter the contact information of the person with whom the collection or delivery is to be arranged in the contact details section.

It is important that you enter the phone number with the highest availability. Additional phone numbers as well as break times and other relevant information can be noted in the space below.
Once we have spoken to the contact person and an appointment has been made, we will schedule the collection or delivery of your shipment.
Note: If you book your transport with an appointment, collection and delivery will not be scheduled until the appointment has been made. If a prompt delivery or collection date is required, do not add an appointment when booking.