The collection of your goods is usually possible on the day after your booking.
Groupage freight
For groupage freight whose collection takes place within Germany, the booking can be made until 11:59 pm for a collection on the following day.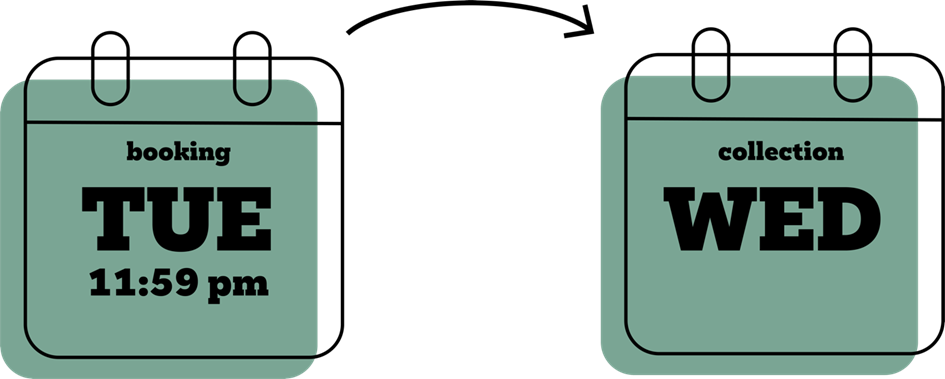 If you want to book a groupage transport for Monday, you can do so until Sunday at 11:59 pm.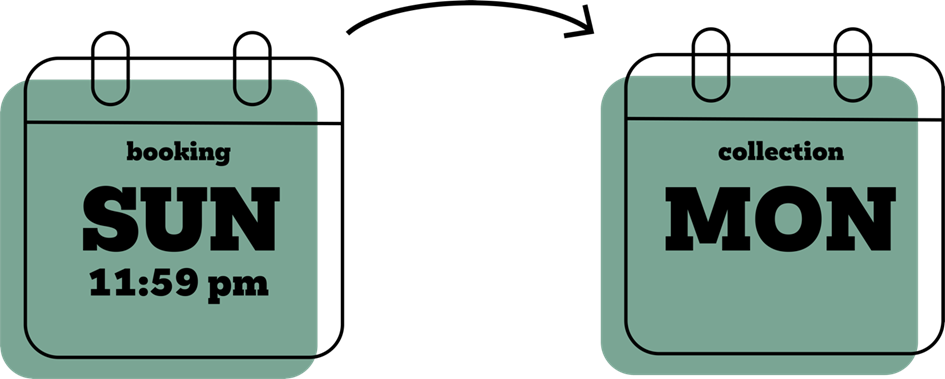 International collection in groupage
Slightly different times apply for shipments collected outside Germany. On weekdays, shipments can be booked until 3:30 pm for the following day.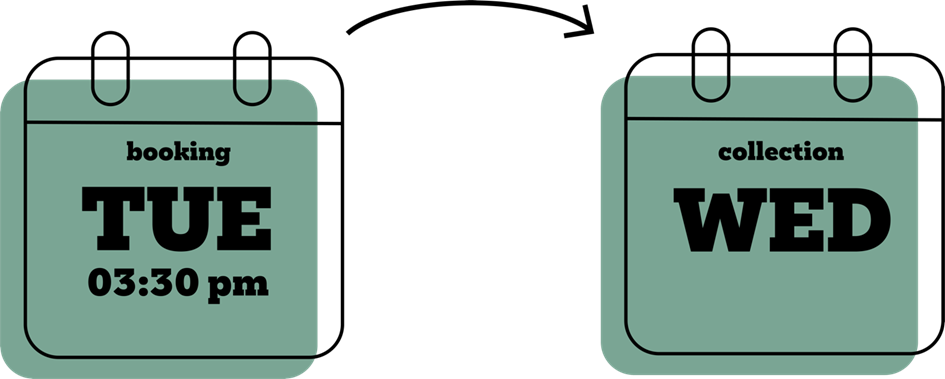 If you schedule an international collection for a Monday, the booking must be made by 3:30 pm on Friday.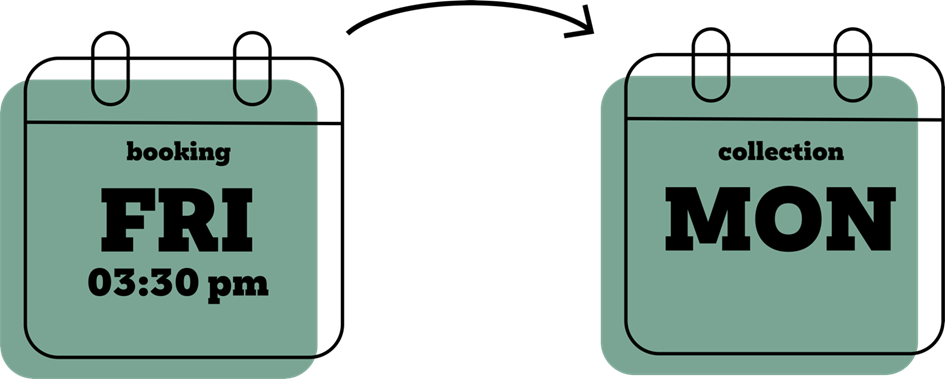 Direct loads (LTL/FTL)
If you wish to send your shipment by direct load, a booking must be made by 12 pm the day before.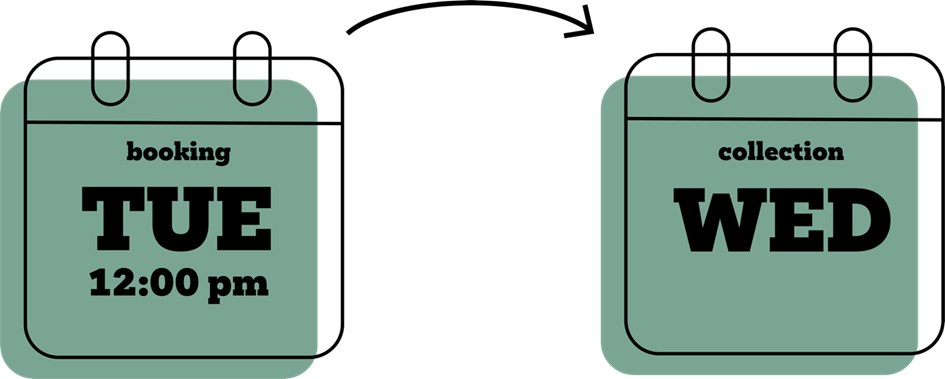 Note: You automatically send your shipment as a direct load as soon as you send more than 6 pallets or your shipment weighs more than 3000kg
To book a direct load for Mondays, the booking must be made no later than 12 pm on the previous Friday.