With Cargoboard you can change your invoice data without any problems.
Change of address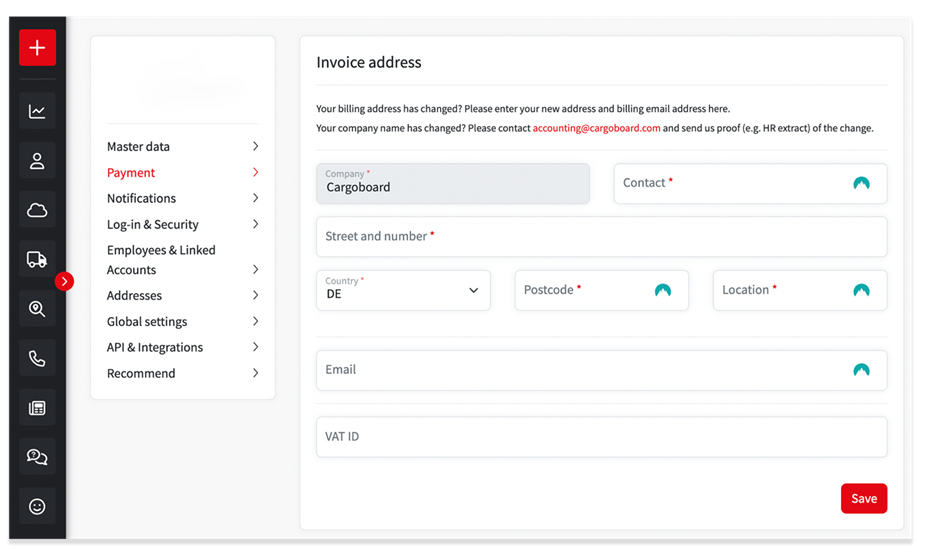 You can easily change your address in your user account. From the time of the change, all future invoices will be issued to the new address.
Change of company name
If you change the name of your company, you are welcome to send us the new data and an excerpt from the commercial register at accounting@cargoboard.com.
Attention: If there is a change of VAT ID, we ask you to create a new account.
Tip: You can also store a separate e-mail address for your invoices in the user account. Many customers enter the e-mail address of their accounting department here, for example. You can find out how this works here.